The Problem With Gaining an Audience
Content marketers often find it difficult to establish a foothold in the content marketing world. The biggest problem they face is finding keywords that can start bringing attention to a product or website. It's even tougher to find the best place to market online effectively. It leaves marketers wondering how their competitors do it with ease and leaves them searching in vain for answers.
How BuzzSumo Changes That
BuzzSumo uses a search function to help you see which keywords are trending across social media. The social media aspect helps you see where is the most effective place to market and grab attention. For instance, I searched "content marketing".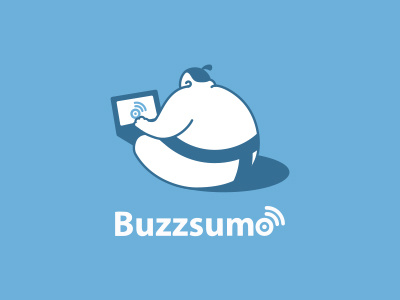 Here it shows you statistics from Facebook, Twitter, LinkedIn, Pinterest, and Google+. There are filters available on the left-hand side of the screen to further minimize results and get a better understanding of your target audience. The search allows you to look up website links (e.g. rival links) to see their web traffic across social media.
BuzzSumo has a couple more features that allow you to monitor trends and receive alerts. For instance, you can setup an alert to inform you whenever a competitor posts new content. You have access to graphs that details you vs your competition, so you can see where on social media your rivals are getting the most traffic. These tools are helpful when you're planning to release or update new content online.
Squeezing the Most Out of BuzzSumo
Go onto the site and use keywords to find competitors. The keywords help you understand where your competitors are performing. It's important to know what your opponents are doing right – so you can up the ante and get a piece of the pie. Use every single tool BuzzSumo offers to your advantage.
Analyze the graphs before making your next move. Set up the alerts for tracking and monitoring. And of course, follow the blog. It offers insightful tips on becoming a better content marketer.
timelapse33
https://teamtimelapse.com/wp-content/uploads/2018/11/TIMELAPSE_LOGO_BLACK.svg
timelapse33
2015-08-19 16:00:51
2018-09-17 21:34:23
How to Improve Your Content Performance Results With BuzzSumo